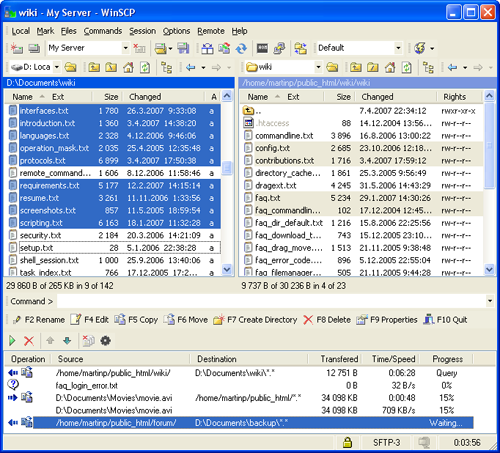 Well I just wanted to put out a small list of the best or the most used FTP Clients which I personally found worth mentioning. Don't get me wrong… there are many more FTP Clients which I haven't put up here …but since I had to choose from a pool of them… I came up with this short list of my personal BEST 🙂 .
If you think there is some other Client worth adding to the list do let me know … I would appreciate the suggestion and the feedback.
Well I hope this list helps a few people in finding what they want when it comes to their file transfer needs or secure file transfers. Enjoy.
1. FileZilla – All platforms ( free )
2. SmartFTP – Windows ( free & paid )
3. FireFTP – All platforms with Firefox ( free )
4. WinSCP – Windows ( free )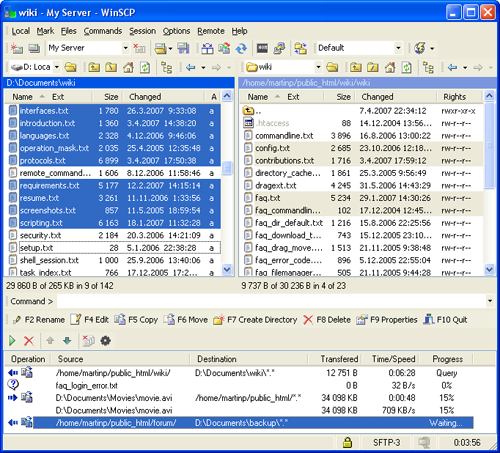 5. Cyberduck – Mac & Windows ( free )
6. FlashFXP – Windows ( free & paid )
7. CuteFTP – Mac & Windows ( free & paid )
8. WS_FTP – Windows ( trial & paid )
9. GoFTP – All platforms ( free & paid )
10. CoffeeCup – Windows
Free FTP –  ( free )
Direct FTP – ( trial & paid )